💖Full & long hair is probably one of the biggest dreams of every woman. With our Secret Extensions this dream finally becomes a reality💖
Fuller, longer, hair in seconds:
Dream hair just got real; get it every day of the week with our Halo Hair Extensions.

Effortless and low maintenance:
Easy to use, manage, and upkeep; our halo extensions don't demand much, just a head that's halo ready.

Zero damage to your own hair:
Get the hair you've always wanted but never knew you could, without damaging your real hair, your morning routine, or your wallet.
Best Hair Extension Of Your Lifetime
No clips, no glue, no tape, unlike the traditional clip-in hair extensions, this new secret extension is lighter and more comfortable, and really easy to apply and remove in minutes.
Invisible Crown Wire
An invisible wire allows the extension to lie smooth and flat on the head, making it comfortable and secure. Our extensions add length, volume, and oomph just by 'sitting' on top of your head, secured by a lightweight band.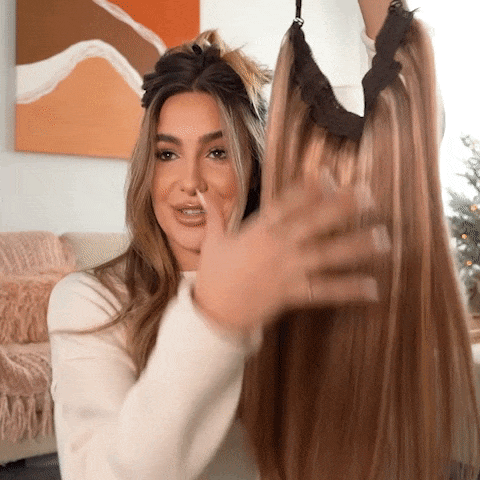 Important:
Mix and match buy 2 get 1 free is back for a limited time!

Offer is valid only until the expiration date.
Real Girls. Real Hair. Real Results With The Secret Hair Halo.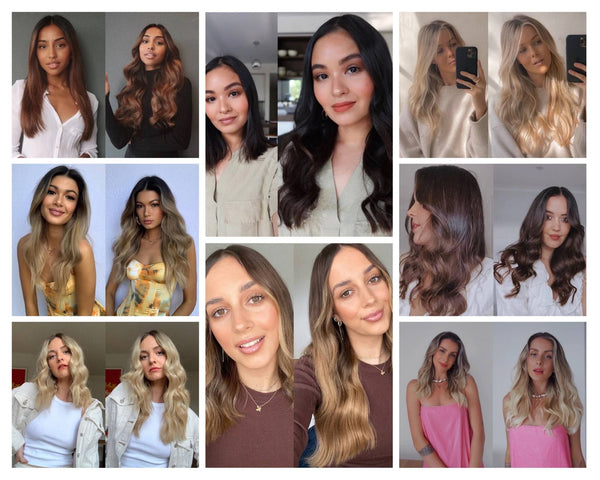 More results and reviews from our customers are at the bottom of this page.
Write a personal review with a photo after you receive your product and we'll give you a 20% off coupon for your next order!
Prior to Hair Install
Prior to your first installation, it is important to wash your hair. You will be able to detect any issues such as shedding or matting at this time.

General Hair Brushing Guide
Use a wide tooth comb or paddle brush to gently brush your hair to remove any tangling. When brushing the hair, always start at the bottom and work your way to the top. Brush in small sections of the hair and be careful not to pull on the hair.

Washing
Wash the hair with running lukewarm water and a deep cleansing shampoo. Use paraben-free shampoo and rinse thoroughly.
When using conditioner, allow the conditioner to stay on for at least 15 minutes for best results. Use moisturizing conditioners that are designed for dry hair, rinse thoroughly with cool water.

Drying
Gently pat the hair dry with a towel. Do not rub the hair with the towel to dry and avoid using heated appliances such as heated blow dryers. Allow the hair to air-dry for best results. Do not sleep with wet hair as it can cause severe tangling.
Method #1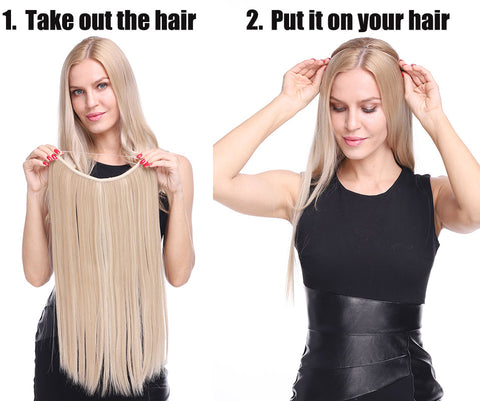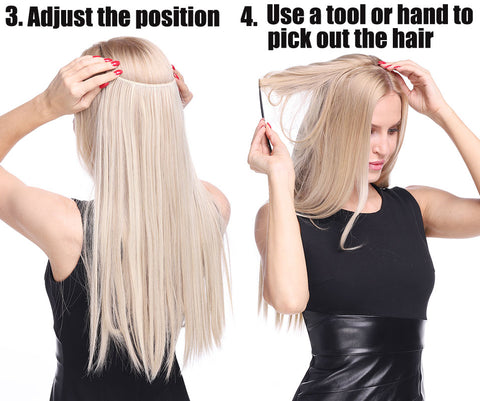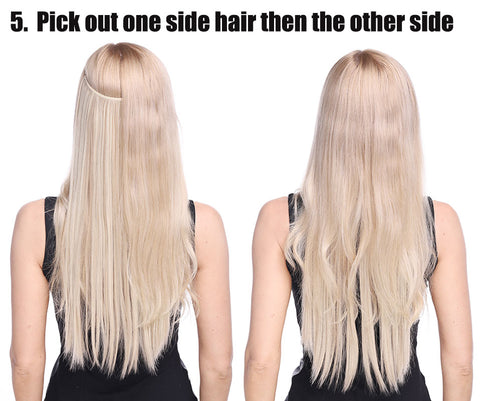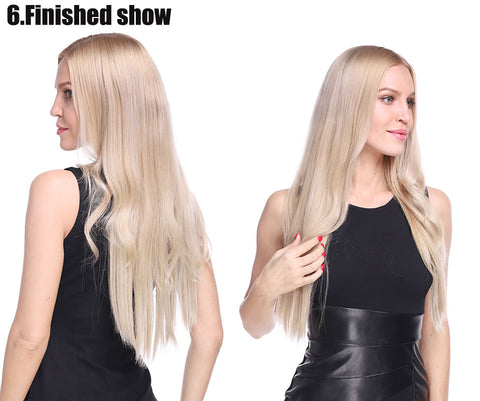 Method #2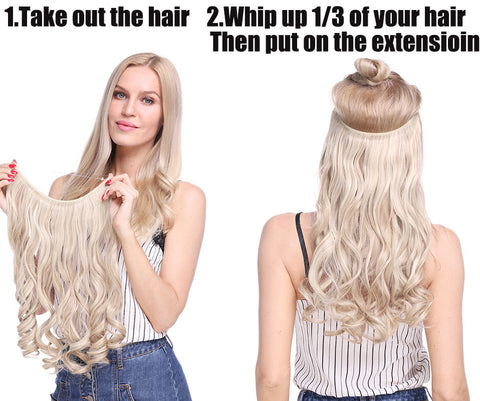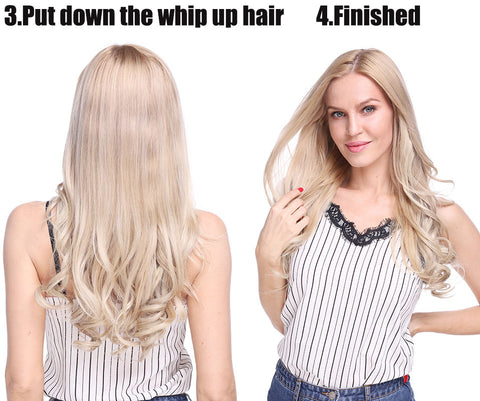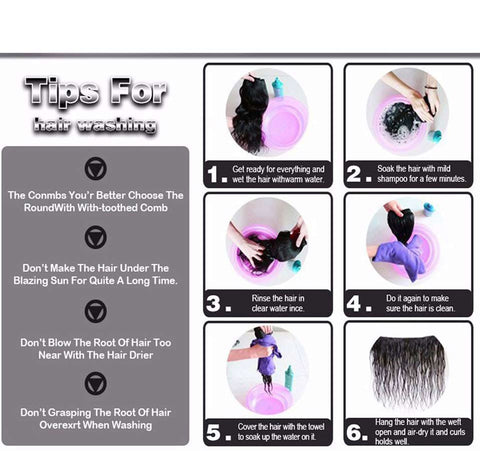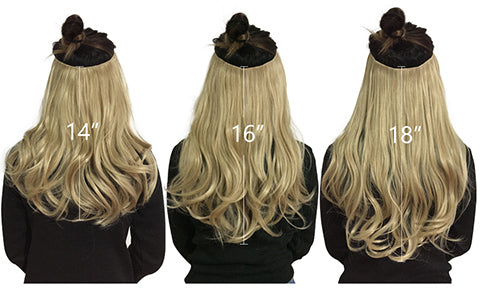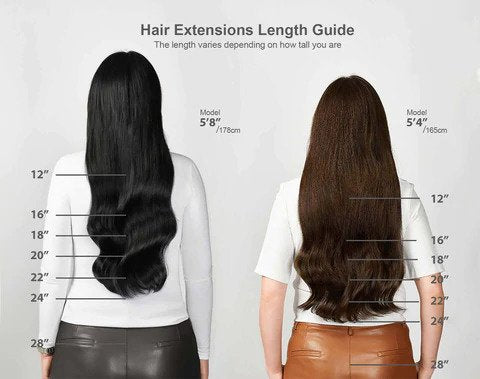 Pro-Tip: Match your halo color with the ends of your hair, not the roots.