?

? ?

? ?
Comes with floating airbag, anti-submersion and anti-fall.
? ? ? ? Waterproof, convenient to use, and carry.
? ? ? ? Protect your cellphone from water.
? ? ? ? High transparency and waterproof 30 meters deep.
? ? ? ? The touch screen allows you to play with your phone even underwater.
?
Features
A smart touch screen can use a mobile phone while swimming.

Waterproof mobile phone bag.

High light transmittance, can take pictures underwater, without obstruction before and after taking pictures.

Double sealed airbag floats, never lose your phone.

Strong pressure resistance and deep waterproof.
Precautions for use of valve port type super-strong sealing system
Please read the instruction manual carefully before use

Please check the product for damage after receiving the product.

When using for the first time, please do not put digital products with other absorbent items such as paper towels. Don't worry. This is to familiarize you with the process.
Note
Before using this product, please do a water resistance test and check for damage and reissue, especially at the seal and around.

Avoid strong impact and sharp objects during use.

If you need to take out items after using it in water, please turn down the seal to prevent the residual moisture from entering the waterproof bag.

Please do not use in hot springs, and the ambient temperature should not exceed 40 degrees.
Reminder
All pictures have been professionally calibrated, but due to the ambient light and different display device settings, there may be some deviations in the pictures and items you see.

The data is manually measured, there may be some deviations, but it does not affect the use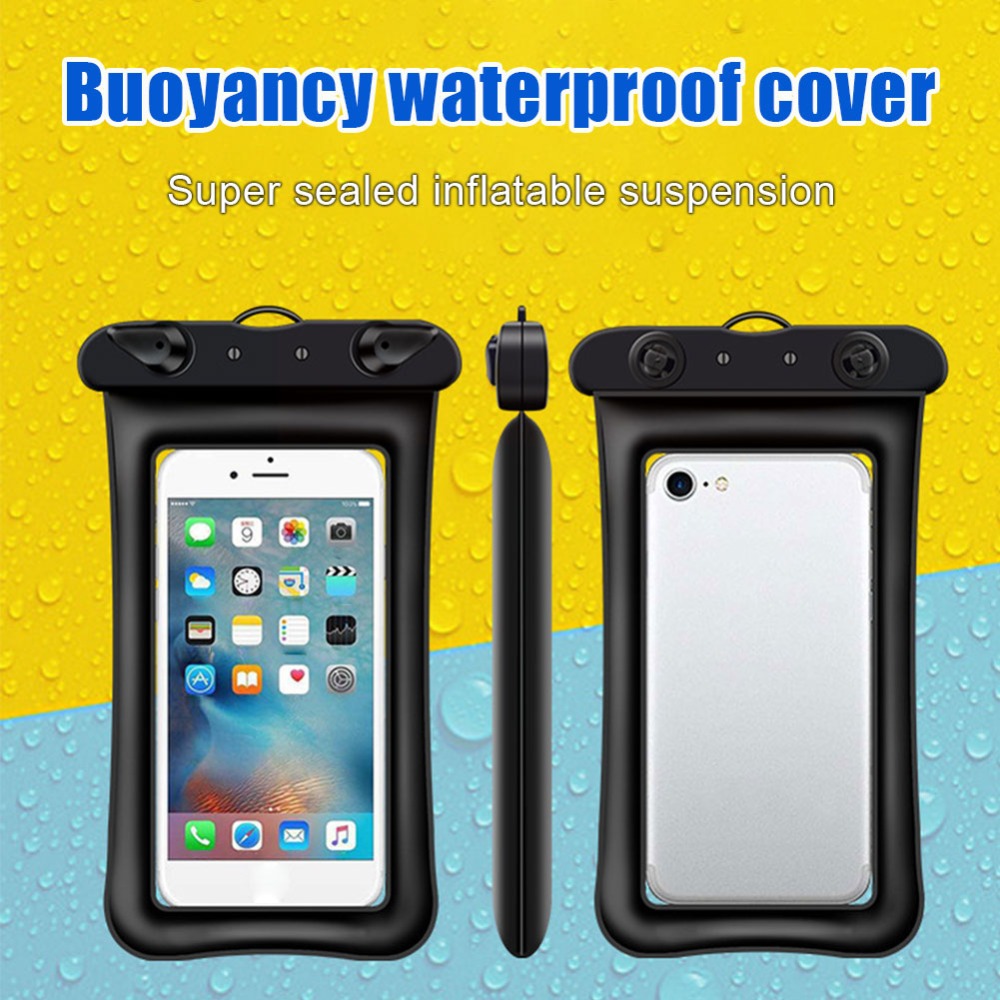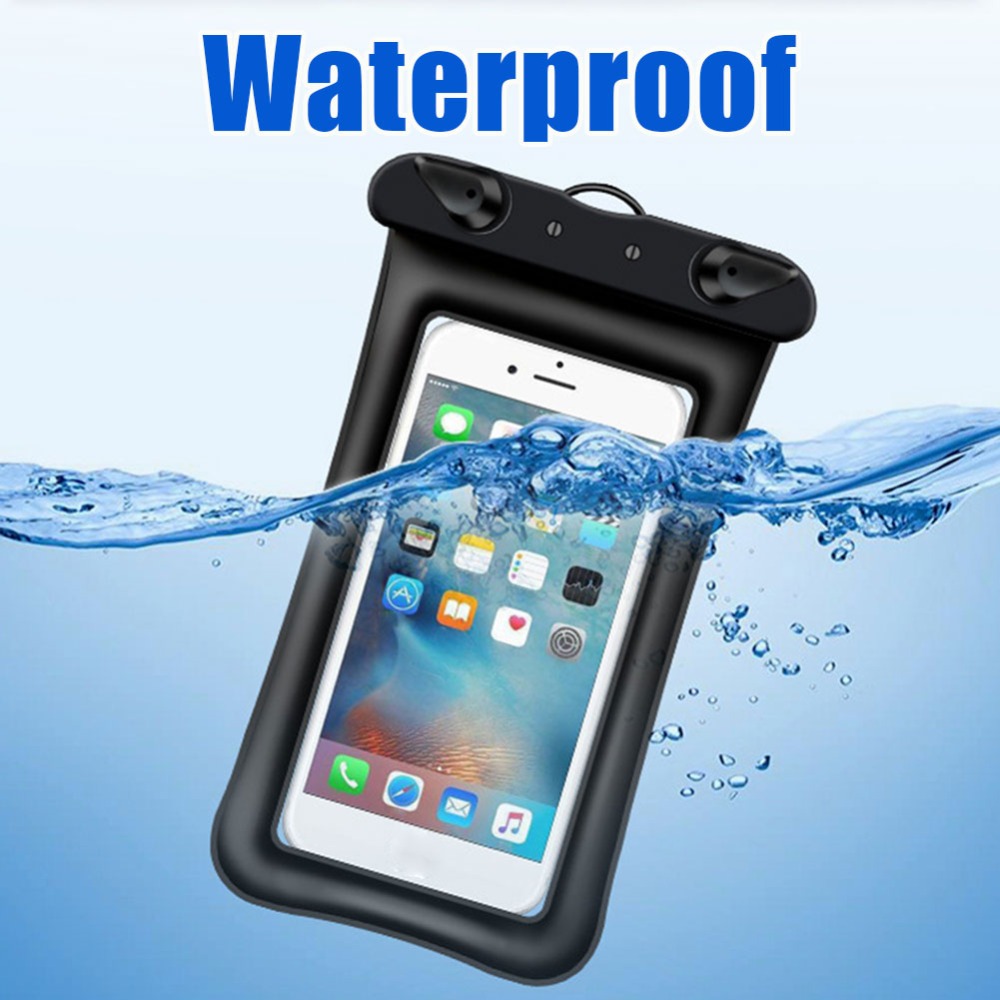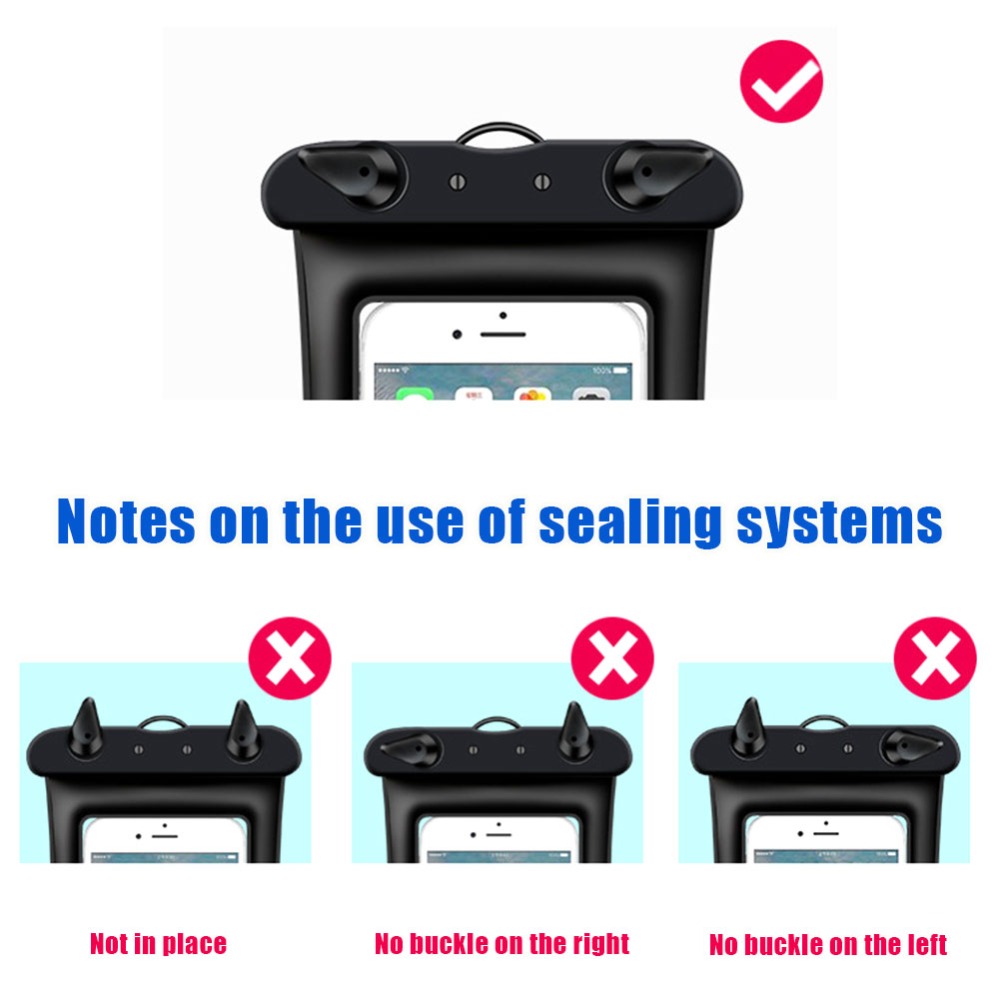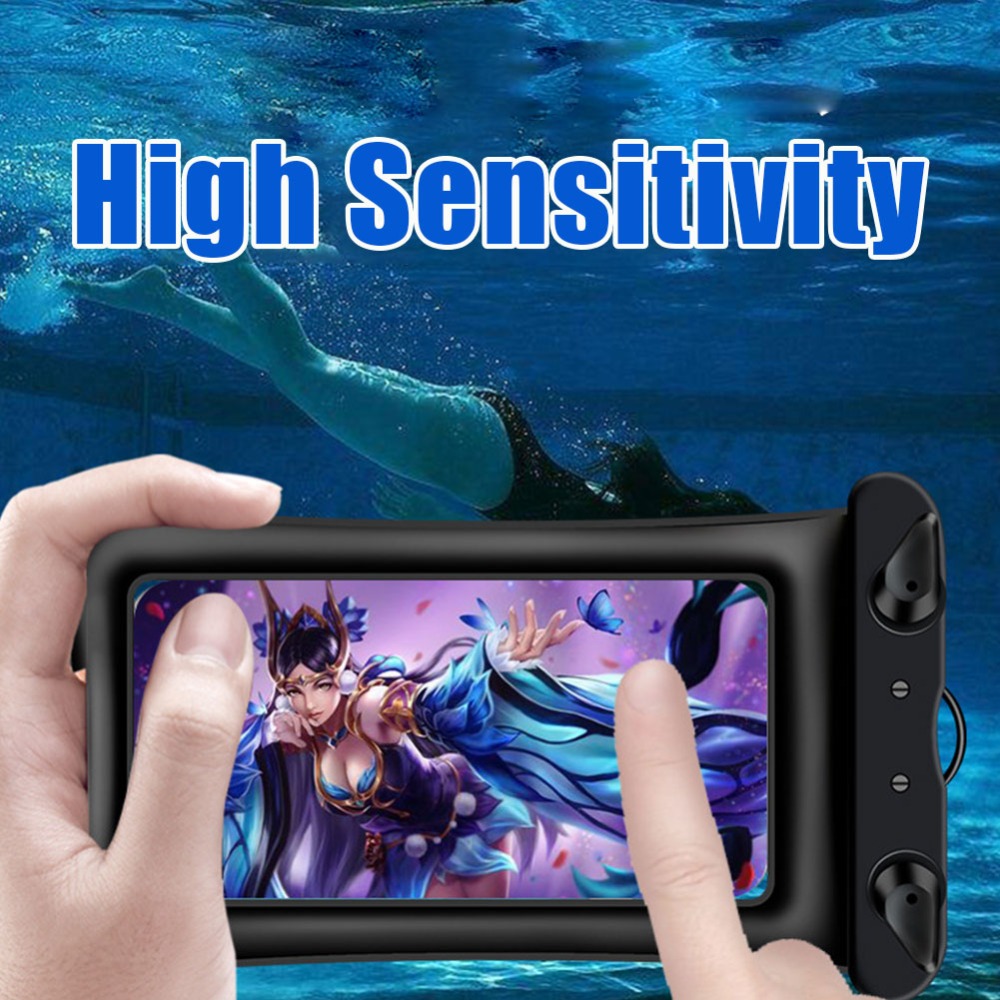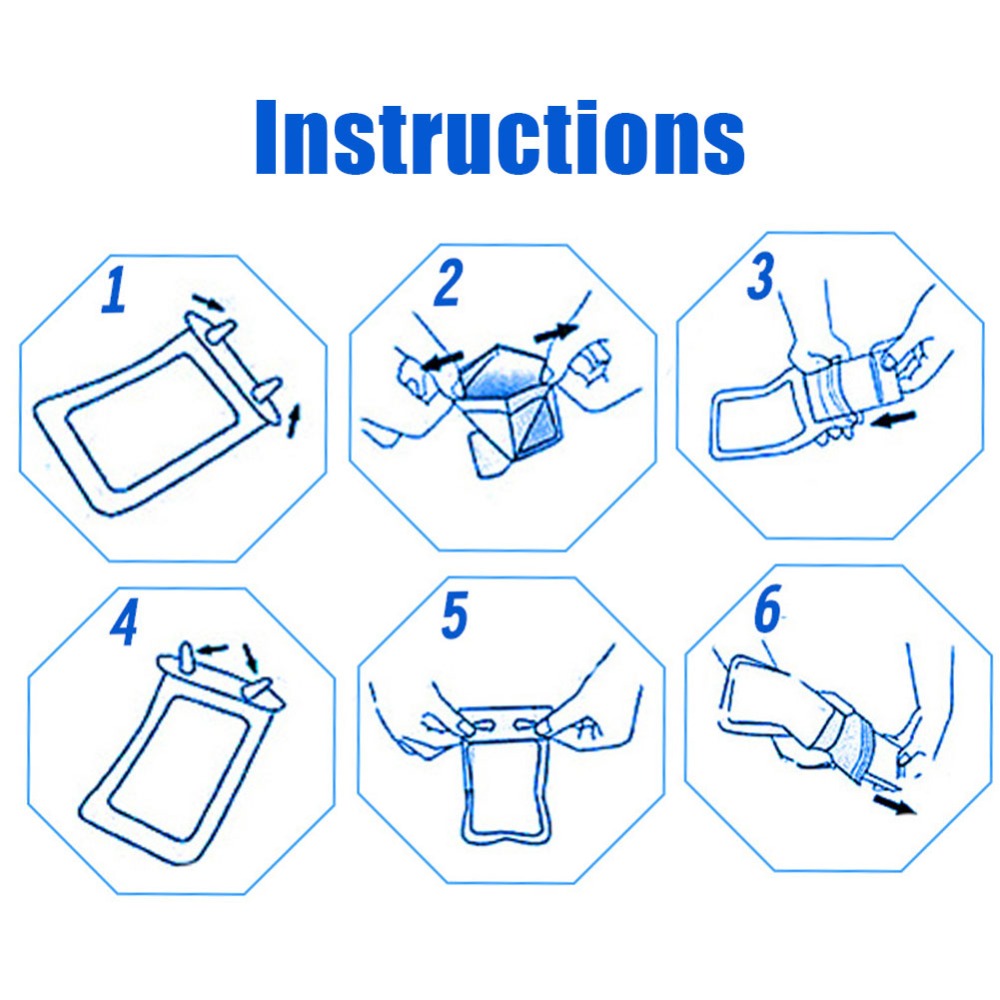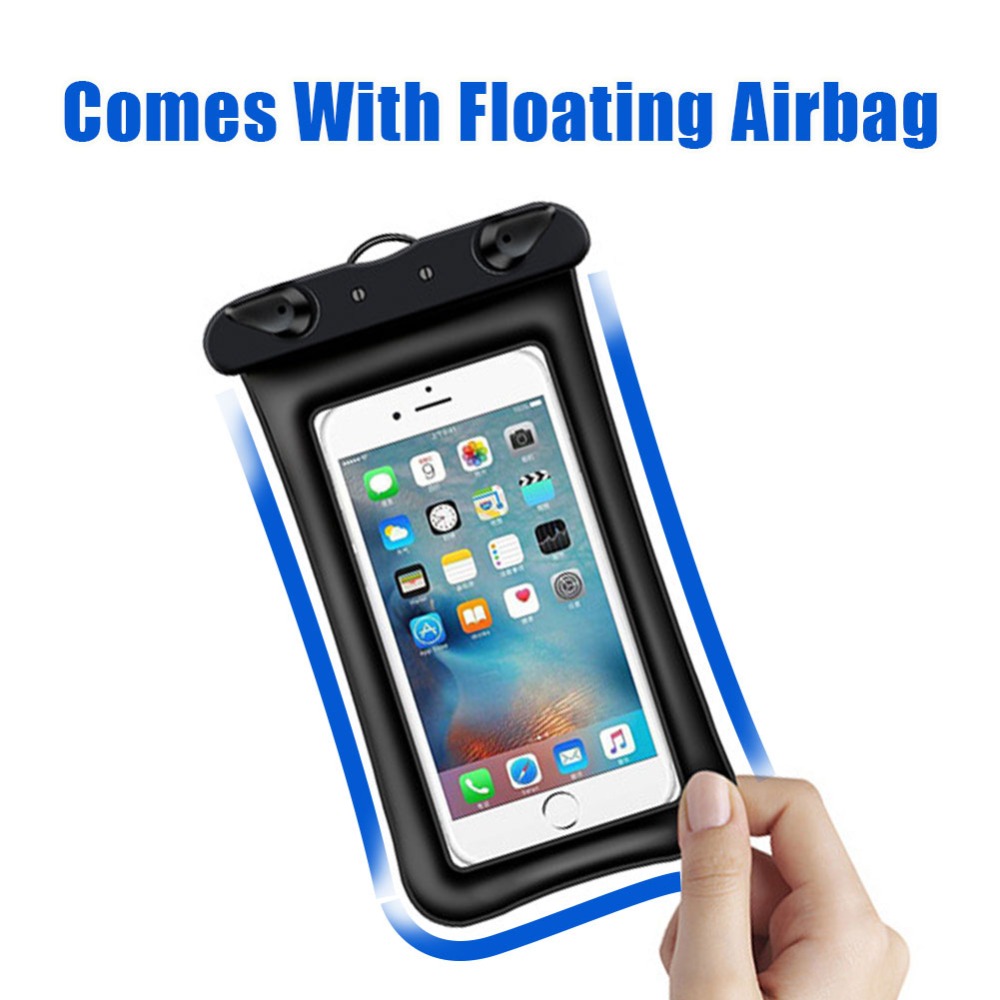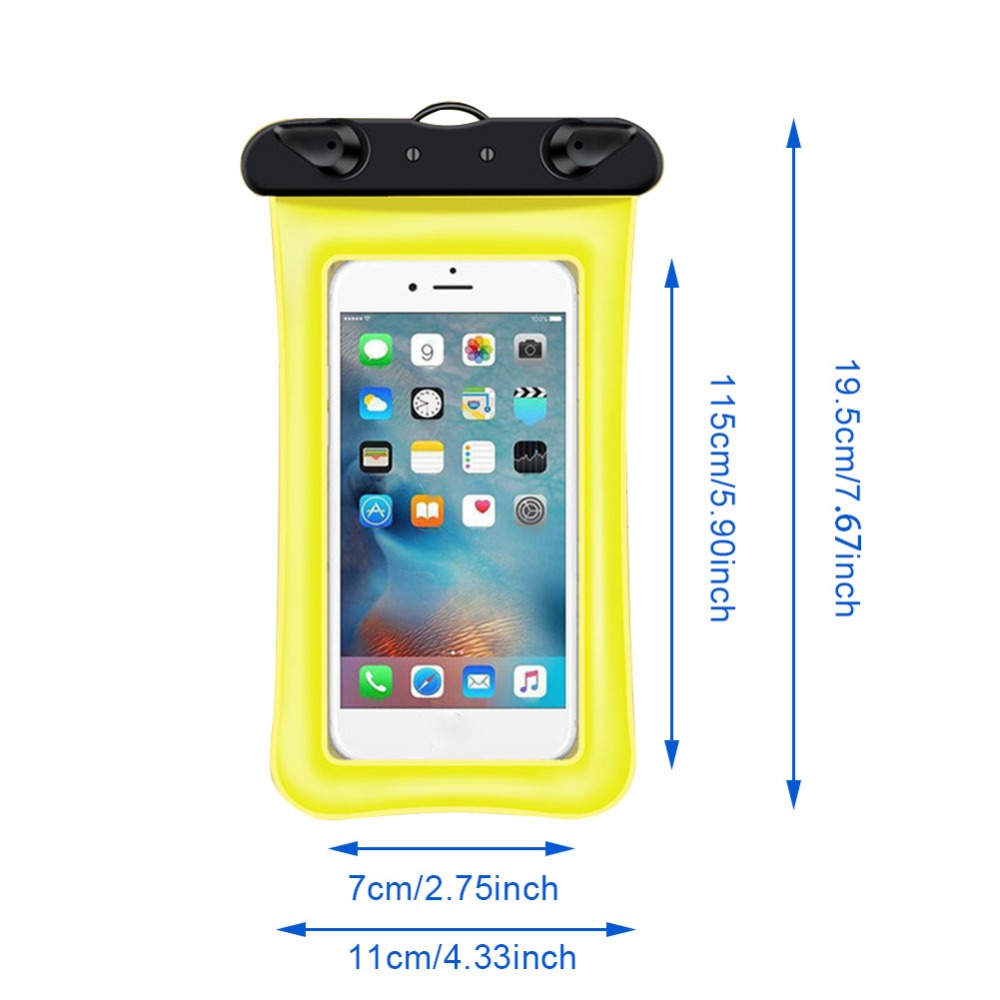 [custom tab]
?
Specifications

Options
Descriptions
Capacity

?

0.5L

Weight

0.5g

Size

6 inch

Material

PVC

Temperature Range

Normal

Feature 1

Waterproof

Feature 2

?

For Mobile

Feature 3

Airbag

Feature 4

Strong Pressure Resistance

Suitable for Mobile Phones

Suitable for 5.2 to 6.0-inch mobile phones

Mobile Phone Screen

Less than 7cm wide and less than 15cm high

Package Content

1 *?Mobile Phone Waterproof Bag
[/custom tab]